Jenny Zha Giedt, CPA, PhD
Assistant Professor of Accounting
George Washington University
School of Business
Washington, DC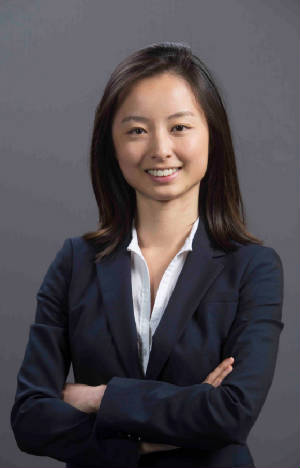 "Stock Prices and Earnings: A History of Research" (2014) with Patricia Dechow and Richard Sloan. Annual Review of Financial Economics.
"On the Pricing of Mandatory DCF Disclosures: Evidence from Oil and Gas Royalty Trusts" (2015) with Panos Patatoukas and Richard Sloan. The Accounting Review.

"Economic Consequences of Announcing Strategic Alternatives" (2017). SSRN working paper.
Link
"Determinants of Seeking Strategic Alternatives and Target Selection" (2017). Working paper
.
Link
"Modeling Receivables and Deferred Revenues to Detect Revenue Management" (2017). SSRN working paper.
"Defining, Measuring and Modeling Accruals: A Guide for Researchers" (2017) with Chad Larson and Richard Sloan. SSRN working paper.
Res
earch interests: mergers and acquisitions, voluntary disclosure, managerial estimates, accounting choices and accruals.
Jenny is an Assistant Professor at the George Washington University School of Business. Her research examines financial accounting and disclosure choices made by corporations and their effects on markets.
Jenny graduated with a Ph.D. in Business Administration in 2016 from the Haas School of Business at UC Berkeley and is a Deloitte Foundation doctoral fellow. Her UC Berkeley dissertation explores why certain companies announce that they are seeking strategic alternatives, and documents the valuation costs and benefits associated with the announcement. Her dissertation is titled, "Voluntary Disclosure of Strategic Alternatives: A Cost-Ben
efit Analy
sis
"
(2016).
Link
Prior to Berkeley, she worked in the audit and forensic groups at KPMG, LLP in Los Angeles, CA, where she obtained her C.P.A. She also has experience in the mutual fund and hedge fund industries with US Bank and Dorchester Capital. She earned her Bachelor's degrees from the University of Southern California in Accounting and Business Administration-Finance.
In her spare time, Jenny enjoys snorkeling,
ice skating,
skiing, and theatre.